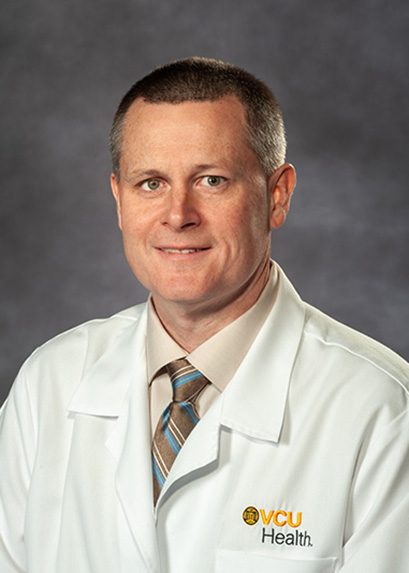 "At VCU, our Med-Peds residents receive an unparalleled clinical education in a supportive and collegial environment that emphasizes patient safety, quality, evidence-based medicine and collaboration."
David Friedel, M.D., Med-Peds Program Director
The Combined Internal Medicine-Pediatrics Residency Program at VCU Health was founded in 1989 and has a rich tradition of training exceptional internists and pediatricians. The program's innovative, competency-based curriculum allows residents to develop expertise in both disciplines. Residents receive integrated clinical and didactic training from housestaff and faculty in the categorical and combined programs, as well as faculty with active practices in internal medicine and pediatrics.
Our Mission
The Combined Internal Medicine-Pediatrics Residency Program at VCU Health is dedicated to training highly qualified physician leaders in an inclusive environment that promotes excellence in clinical care, compassion, collaboration, cultural humility, and intellectual curiosity.
Program Aims
To train compassionate physicians capable of delivering high quality, evidence-based care across the lifespan
To educate residents about best practices and successful transitional care models for adolescents and young adults with chronic medical conditions
To provide residents with broad exposure to generalist and subspecialty care in a variety of practice settings in order to prepare them for careers in primary care, academic medicine, or advancement to fellowship training
To promote leadership development and excellence in teaching
To foster a commitment to lifelong learning in the context of a rapidly changing healthcare environment
To provide residents with an exceptional foundation in the principles and practice of quality improvement / patient safety in order to lead practice improvement initiatives throughout their careers
To create a culture that supports diversity and inclusion for patients, residents, and faculty
To support healthy work/life balance, resiliency, and resident wellness throughout training
Benefits
Our residents earn competitive salaries and receive paid vacations, annual professional education funds, the option to have a hospital-issued cell phone, and many other benefits. Visit the VCU School of Medicine's Graduate Medical Education page for a complete list of benefits and resources.
Training facilities
Physicians and residents provide adult and pediatric patient care at VCU Medical Center as well as at satellite locations throughout the Richmond metropolitan area. Training facilities include:
Ambulatory Care Center: The ACC is connected to the Main Hospital of VCU Medical Center and is where residents provide primary care to adult clinic patients. Housestaff also have opportunities to provide primary care at inner-city clinics for the underserved in the Richmond area.
Hunter Holmes McGuire VA Medical Center: The VA is a 10 to 15 minute drive from the MCV Campus. Residents spend about 15 percent of their time here.
Patient Population
The catchment area for VCU Health includes a large, underserved primary care population with a wide range of diseases, pathophysiologies, and severity of illnesses. Patients seen in the internal medicine continuity clinic are restricted to those who lack health insurance (100% indigent care). Working with this diverse patient population leads to comfort and confidence in caring for complex and very sick patients. In addition, residents gain an increased appreciation for the social determinants of health, the role of advocacy in community medicine, and the importance of culturally sensitive care. As the region's premier provider of tertiary/quaternary care services, the Program is also able to offer residents significant exposure to subspecialty care.